Professionally Installed Since 1986
Audio-Visual Solutions
At QCTV, we understand the importance of creating a welcoming and professional atmosphere for your clients. With our Commercial Audio/Video Display Solutions, you can deliver a message, entertain and engage visitors, or just provide a relaxing background. Our solutions are designed to be flexible, scalable and easy to use, making it simple for you to update content and keep your display looking fresh.
Historically underutilized business
HUB Certified & Woman Owned
Founded In 1986, QCTV Is A Woman-Owned And Operated Business That Meets The Standards Of The Texas Historically Underutilized Business.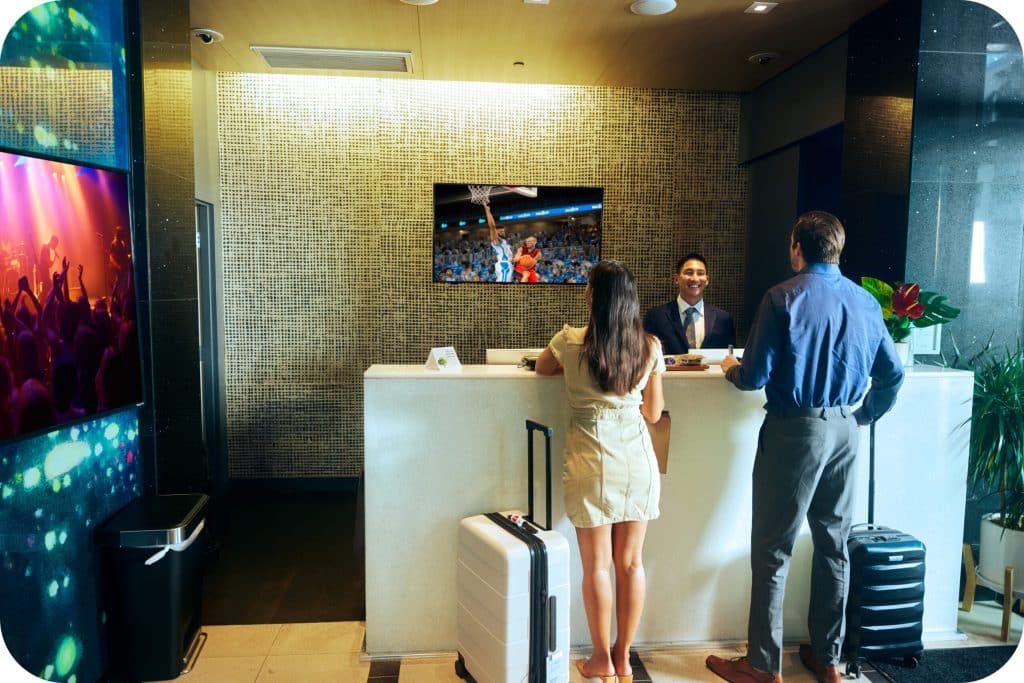 Get help finding the right solution
We offer a full range of solutions, from basic LCD displays to interactive touchscreens, as well as digital signage software that makes it easy to manage your content. Our team will work closely with you to assess your needs and design a custom solution that meets your specific requirements. We handle everything from the initial analysis and design, to installation, commissioning, and ongoing maintenance.