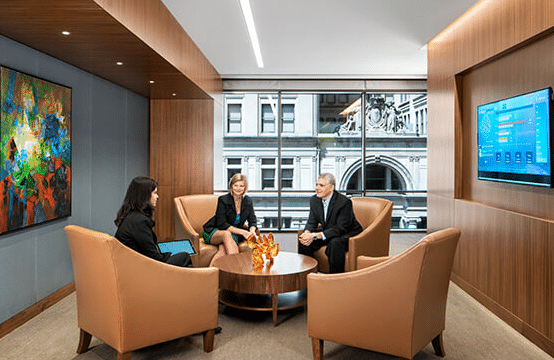 We specialize in customized solutions
At QCTV, we understand the importance of a well-designed boardroom audio-visual setup. That's why we specialize in creating customized solutions that meet the unique needs of your business. Our team of experts will work with you from the initial consultation to the final installation to ensure that your boardroom has the latest and most advanced audio-visual technology.
We have the expertise to meet your needs
Whether you need a simple display setup or a more complex audio-visual system, we have the expertise to help. From large displays to high-quality audio systems, we have the experience to deliver top-notch results that exceed your expectations. With our commitment to quality and customer satisfaction, you can rest assured that your boardroom audio-visual setup will be professional and seamless.
Let us help you take your presentations to the next level. Contact us today to schedule a consultation and see how we can help you elevate your boardroom audio-visual setup.
In today's fast-paced and ever-evolving business landscape, the need for effective communication has never been more important. As more companies adopt hybrid work models, video conferencing has become an indispensable tool for staying connected and collaborating with team members and clients from anywhere in the world.